Posted by
jstutz1

| Posted in Uncategorized | Posted on March 17, 2018
3/12 – 3/16
Conferences:  Thank you all so much for taking the time to attend our Spring Parent/Teacher Conferences!  It was so nice to be able to talk to you about your Kinder and share their progress with you.  They have really grown so much as learners.  If you ever have any questions please feel free to email me at jstutz1@hpseagles.net.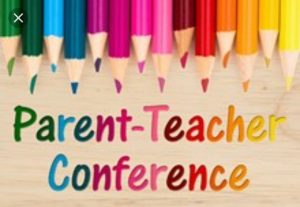 Popcorn words:  were, there, where.  Be sure to practice these popcorn/sight words at home as well.  These are the monthly sight words that are sent home.  Let me know if you need any extra copies.  Our goal by the end of the year is to know at least 38 sight words.  
Math:  This week we explored finding partners of 10.  The Kindergartners saw patterns in the number sentences that we explored as well.  Discovering that as one partner increases the other partner decreases.  For example, 1 + 9 = 10, then seeing 2 + 8 = 10.  The number partners increase and decrease by 1.  The Kindergartners also enjoyed starting to explore 3-D shapes.  Noticing the difference between a 2-D shape and 3-D shape.  A 2-D shape can lay flat on a piece of paper.  However, a 3-D shape has three dimensions and are solid.  The Kinders loved looking around the room for 3-D shapes!  Noticing a sphere is above each table, a box of Kleenex is a cube and their water bottles are cylinders!  They also explored Math mountains this week.  Seeing another way to solve addition problems.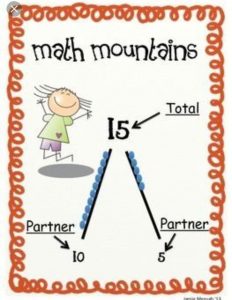 Writers Workshop:  This week we continued with being Informational Writers.  The Kindergartners explored facts about Pigs.  Filling in a Can/Have/Are worksheet and then writing their All About Pigs informational book.  They are doing a great job of discovering information in nonfiction books about a topic and then writing details in a book.  We will continue with Informational Writing throughout the rest of the month.  
Readers Workshop:  We have loved discovering all of the features that a Non-fiction book has inside!  The Kindergartners explored many different books on the same topic.  Discovering that each book on the same topic can be a little bit different.  Some of the books have features that other Non-fiction books do not.  We looked at the differences and similarities in Non-fiction books.  It has been so amazing to see the Kindergartners explore books and really take note of the details inside them.  
Fairy Tale:  This week, to go along with our study of Pigs, we explored The Three Little Pigs fairy tale.  The Kinders had fun retelling this story with using their own story telling props that they made.  It was fun hearing them retell the story with their classmates.  They used their amazing retelling voices and made their characters come to life!
Outstanding Student:  Owen was awarded an OUTSTANDING award from Mrs. Reagan this week!  He is an awesome example of our Georgetown Rules:  BE NICE, WORK HARD and LEARN WELL!!   We are so proud of Owen!  Way to go!!
Mystery Reader:  Archer was thrilled to see his Grandma walk through the door as our Mystery Reader!!  Archer's Grandma read us one of Archer's favorite books, Seven Hungry Babies by Candace Fleming.  An adorable story about seven hungry baby birds!  A timely story with spring right around the story!!
St. Patrick's Day Fun:  On Friday we had so much fun with our St. Patrick's Day themed learning!  Right away we noticed that there were leprechaun footprints on our tables and even on our walls and whiteboard!!  We had fun making our Lucky Goes Looking book, tasting "leprechaun pudding" (pistachio pudding), played a find the missing pot of gold with numbers and also made some artwork with fun stickers, even making a secret message that we hid for Mrs. Stutz to find!  So much fun!!  
Upcoming Dates:
Monday, March 19…GYM, Take Home Books

Tuesday, March 20…MUSIC, Take Home Books

Wednesday, March 21…ART, LIBRARY – BRING YOUR LIBRARY BOOK

Thursday, March 22…STEAM

Friday, March 23…GYM, Take Home Books

Thursday, March 29…Brody's B-Day!!  All K-P.J. Day!  Wear your comfies or P.J.'s to school.

Friday, March 30…NO SCHOOL

Monday, April 2 – Friday, April 6…Spring Break

Monday, April 9…Back to school : )