Posted by
jstutz1

| Posted in Uncategorized | Posted on January 14, 2018
1/8 – 1/12
Popcorn Words:  at, that.
Math:  This week we got back into our Math routines.  Warming up our Math brains counting by 1's and 10's to 100.  We dove deeper into number partners that make a new number.  The Kindergartners were able to identify what number partners make up the number 6.  Exploring that different numbers that make up 6.  Noticing 1 and 5, 2 and 4, 3 and 3 and 6 and 0 are all partners that make up 6 total.  We also explored teen numbers deeper as well.  Noticing ten groups and then some more to make a teen number.  The Kindergartners are learning that a ten frame has ten in it and that a ten stick has ten in it.  These tools are used to make teen numbers.  We had a lot of fun exploring our Math games that had us working on partners, teen numbers and number identification.  
Writers Workshop:  This week we are revisiting our Small Moment writing.  The Kindergartners are learning what makes a small moment story.  Discovering that a small moment story is a single event that has happened to them.  They have also explored that some stories are "watermelon" stories.  These are stories that are too big to write about.  We are learning that we need to pick one "seed" out of that watermelon story to write about.  For example, a watermelon story is my whole holiday break.  A seed story would be one event that I want to share.  An example of a seed story would be my favorite present that I opened.  The Kindergartners have been working with guidance to write this specific story across 3 pages.  Together we have talked this story over our fingers.  First, we sat down to open our present.  Second, we ripped open the paper.  Last, we were so excited!  It was a ___.  The Kindergartners have done a great job revisiting this small moment idea of story writing.  We will continue to build on our skills of small moment writing all month.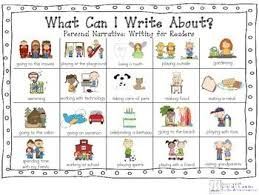 Readers Workshop:  This week we are talking about "Revving up to read."  What does that mean?  We have been learning how we warm up our brains to read!  We have talked about how readers will follow a few steps before they read a book.  First, they might take a look at the cover of the book and the title.  Then, they might even open the book to take a picture walk, even tell the story in their mind of what they think the story could be about.  Last, a reader will even guess at some of the words they might see in a book.  We practiced using these warming up activities all week.  During readers workshop we would take a look at our books first, take a picture walk and then even think about some of the words we might see in our books.  The Kinders practiced these skills all week while reading/looking at books back to back with their reading buddy during readers workshop.
Mystery Readers:  Ashton was soooo excited to see his Nana and Grandad as our Mystery Readers on Tuesday!!  They are visiting all the way from the United Kingdom!!  They shared with us the book Room on the Broom by Julia Donaldson.  Then they gave all the Kinders a special yummy UK treat known as buttons.  Buttons we discovered are actually chocolate pieces.  We LOVED our buttons!!!  Thanks so much for visiting with us!!!
Take Home Book Program:  Wow!!  Thank you all so much who have gotten on our signup.com volunteer page to sign up to read as part of our Take Home Book Program!!!  I am so excited to begin our program!  I will begin this program on Monday, January 22.  On this day the Kinders will bring home their Take Home Book Bag with instructions inside the bag.  If your child has already been bringing home books, this new book will replace that bag.    I will be testing all of the Kinders before this date to get their most accurate independent reading level.  Each Kinder will receive a Take Home Book bag and instructions on Monday, Jan. 22.
Rainbow Behavior Chart:  After our holiday break we have started to use our rainbow behavior chart as a behavior tool in our classroom.  Our goal everyday is to be on GREEN!!  Sometimes if a Kinder is asked repeatedly to attend to a task or change their behavior then they will be asked quietly to move their individual name clip to yellow.  I always try to catch them quickly making a better choice and then they will get to clip back up to GREEN, ready to learn.  If a Kinder is repeatedly making good choices, listening in a snap then they will be asked to clip up to blue on our rainbow chart (Good Choices).  The Kindergartners have done a GREAT job with this new behavior tool.  We do still use a class clip!  With our class clip we have earned 10 superstars!!!  This earned us a special day!!  
Fort Day:  What is fort day?  We have earned 10 superstars for amazing classroom behavior!!  The Kinders came up with a couple of choices to vote on.  The winner was Fort Day!!  Fort Day will be on Monday, Jan. 15.  We will at some point in the day make forts!!  If you have a thin blanket, or sheet that you would like to send in with your child to help build forts tomorrow, please feel free to do so. You may want to label the blanket with a piece of tape with your name on it.   I will have many blankets that I will be bringing in as well.  I am so proud of the Kinders for making such great choices!!  We have gotten many outstanding awards for our hallway walking and at our specials classes.  
Split Lit. Centers:  What do we do at Split Lit. Center time?  Well, we get to chose from 8 different centers to explore.  The Kinders get to navigate these stations all by themselves!   They can pick from several "word work" activities, listen to books, read to a beanie baby, read with sunglasses on, etc.  They may also get some one-on-one time with Mrs. Stutz or Mrs. Fabbro (one of our K-para pro's) or Mrs. Elders (one of our K-para pro's) during this time to work on specific reading skill building.  
Wonderful Winter Centers:  On Monday, Jan. 29, 10:15-11:15 we will be having some fun Wonderful Winter Science Centers.  I am looking for 2-3 more volunteers to help with these fun centers.  If you are available please email me at jstutz1@hpseagles.net to let me know.  I am hoping you can come around 10:05 and we will wrap up at 11:15 a.m.  
Book Lover Star Students of the Week:
Claire brought in two of her favorite books!  The Twelve Months of Michigan by AnnieMarie E. Chiaverilla.  A GREAT book we loved that taught us all about our amazing state of Michigan!!  She also shared with us a delightful tale about a bunny who wants to be a ballerina.  The book, A Bunny in the Ballet by Robert Beck.  
Madison shared two of her favorite books this week too!  Not Quite Narwhal by Jessie Sima was an adorable tale about how we might be different but we can all get along!  My Very Own Fairy Tale was a very special book that written with Madison's name in it!!!  
Upcoming Dates:
Monday, Jan. 15…STEAM, Fort Day!  

Tuesday, Jan. 16…GYM, Mrs. Stutz gone – all K teacher learning day.

Wednesday, Jan. 17…MUSIC, LIBRARY.  Homework due.

Thursday, Jan. 18…ART

Friday, Jan. 19…STEAM, Popcorn Friday.

Monday, Jan. 22…Take Home Book Bags sent home.  

Tuesday, Jan. 23…Bring Take Home Book Bag back to school.

Friday, Jan. 26…Bring Take Home Book Bag back to school.

Monday, Jan. 29…Olivia's B-Day!!!  Bring Take Home Book Bag back to school.  Wonderful Winter Centers 10:15-11:15.
More pics of the week: